Chronicle of Higher Education
Larry Lessig, Harvard Berkman Klein
Jonathon Richter, Immersive Learning Research Network
Mark Johnson, UO Philosophy
Antonio Lopez, John Cabot Univ.
Victoria Vensa, UCLA Art|Sci
Berkman Center, Dana Boyd
Berkman Center Harvard Law
Bioneers Collective Heritage Institute
Cardozo Law, Susan Crawford
Harvard Free Culture Computer Society
Intl. Society for Systems Sciences
New England Complex Systems Institute
Institute for Ethics and Emerging Tech
Kairos: Rhetoric, Tech, Pedagogy
MIT CMS New Media Literacies
MIT Center for Civic Media
Pressthink, New York University
Open Source Lab, Oregon State Univ.
Regenerative & Permaculture Institutes
Stanford Encyclopedia of Philosophy
Uplift Academy, Tom Munnecke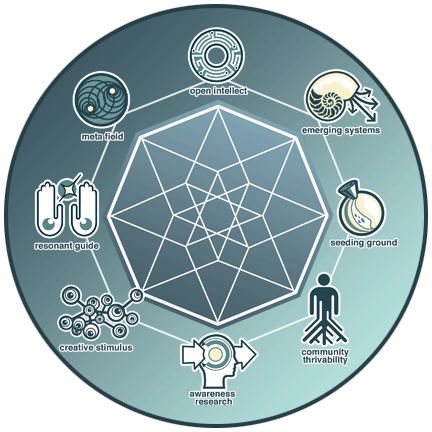 A COLLABORATIVE EXPLORATION
CONNECTING CREATIVE MOVEMENTS AND
MAGNIFYING GRASSROOTS CONCEPTS & PRACTICES
Imaginify 2002-2022 | 20 Year Anniversary
"The important thing is not to stop questioning."
-- Albert Einstein
---
Saturday, November 04, 2023 - 12:00 AM
---

Open Broadcaster Software (OBS) Studio
free/open-source | cross-platform | screencasting | live streaming


Provides real-time capture, scene composition, recording, encoding, and broadcasting via
• Real Time Messaging Protocol (RTMP);
• HTTP Live Streaming (HLS);
• Secure Reliable Transport (SRT);
• Reliable Internet Stream Transport (RIST); and/or
• Web Real-Time Communication (WebRTC).

OBS Github
---
Friday, November 03, 2023 - 11:55 AM
---

R E - " R E - R E M I X "
Imaginify 'synchron'icity
This happened by coincidence !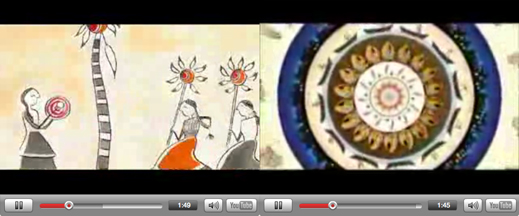 (0º) CLICK ABOVE IMAGINAL IMAGE





R E - " R E - R E - A R C H I V E "
Imaginify 'synchron'ization
This simply happened !



b>
A HaloSim ray tracing calculation of the sky over Stockholm on April 21, 1535
Produced by Les Cowley, 25 February 2008, GNU Free Documentation license



"Vädersolstavlan" ("The Sun Dog Painting") by Urban målare, 1535
Copy by Jacob Heinrich Elbfas at Storkyrkan in Stockholm, Sweden, 1636
1998-1999 restoration, Public Domain

* First posted: December 31, 2007
---
Tuesday, May 30, 2023 - 10:34 PM
---

Openverse
is a tool that allows openly licensed and public domain works to be discovered and used by everyone.
Openverse searches across more than 300 million images from open APIs and the Common Crawl dataset. It goes beyond simple search to aggregate results across multiple public repositories into a single catalog, and facilitates reuse through features like machine-generated tags and one-click attribution.
They plan to add additional media types such as open texts and 3D models, with the ultimate goal of providing access to the estimated 2.5 billion CC licensed and public domain works on the web. All of their code is open source (
Openverse frontend
,
Openverse API
,
Openverse Catalog
) and welcome community contribution.

Saturn's Rings in Ultraviolet Light by NASA Goddard Photo and Video. CC BY 2.0.
---
Thursday, April 09, 2020 - 07:41 PM
---
---
Monday, June 24, 2019 - 01:27 PM
---

SELECTION OF COURSES & ORGANIZATIONS
COMPLEXITY, SYSTEMS SCIENCE, AND COMPLEX SYSTEMS

• Santa Fe Institute (SFI) | Complexity Explorer (courses)
• New England Complex Systems Institute | NECSI courses
• SystemsInnovation.io (courses) | videos (playlists)
• Portland State Univ. (PDX) Systems Science Program
• Capra Course | Trailer



"Single-layer feedforward artificial neural network" Akritasa, cc 2015



"Artificial neural network with layer coloring" glosser, cc 2013

Also see Imaginify Emerging Systems


---
Tuesday, March 03, 2015 - 10:10 AM
---

:: UPDATED MARCH 3RD 2015 ::
"A SHORT GUIDE"
A Short Guide to the Digital Humanities [Open Access]. 2012. MIT Press (pp. 121–136).
Anne Burdick, Johanna Drucker, Peter lunenfeld, Todd Presner, & Jeffrey Schnapp.

"COMPLETE BOOK"
Digital_Humanities [Open Access]. 2012. MIT Press (pp. i-x and 1-141.
Anne Burdick, Johanna Drucker, Peter lunenfeld, Todd Presner, & Jeffrey Schnapp.


Cover: Jeremy Eichenbaum. Image: 9780262018470.jpg, JPG circa 2012. MIT Press
---
Thursday, April 21, 2011 - 04:20 AM
---

OPEN SOURCE HARDWARE ECOLOGIES EMERGING!

In 2004 (a long time ago), Imaginify noticed something . . .
on the horizon . . . Open Source Ecology!

Now, Marcin Jakubowski is finally featured on TED in 2011, "Open-sourced blueprints for civilization."


One day at a time . . . imagine if i . . . read the good news : )

OpenSourceEcology.org
"[T]he Global Village Construction Set,
building open source technologies for resilient communities" !!!

---
Sunday, April 10, 2011 - 02:40 PM
---
---
Saturday, January 01, 2011 - 12:00 AM
---

Timescapes (2011)

Behind the Scenes of "TimeScapes"
"A shot of me [Tom Lowe] working on a timelapse shot last night."
Photo by Chris Mierzwinski (http://www.visceralfilms.ca)
URL: http://www.flickr.com/photos/digitallion/4680293368/
© Tom Lowe @ Timescapes.org [click photo above]
---
Wednesday, March 03, 2010 - 12:00 AM
---

"Thrivability... the designer's role... pays attention to... details of life hidden in the landscape... The invisible frontiers... where modernity has failed to make good on its promises... the wanderer around invisible peripheries, the witness and facilitator of emergent states."
- "Design" by Joanna Guldi, Harvard Society of Fellows



Image: Public Domain