Chronicle of Higher Education
Larry Lessig, Ethics, Harvard Berkman
Jonathon Richter / Wainbrave Bernal, UO CATE
Doug Blandy, UO Arts & Admin
Andrew Bonamici, UO Libraries
John Fenn III, UO Arts & Admin
Berkman Center, Dana Boyd
Berkman Center Harvard Law
Bioneers Collective Heritage Institute
Cardozo Law, Susan Crawford
Harvard Free Culture Computer Society
Intl. Society for Systems Sciences
Integral Science, Tom McFarlane
Institute for Ethics and Emerging Tech
MIT CMS New Media Literacies
MIT Center for Civic Media
New York University Pressthink
Oregon State University OpenSource Lab
Regenerative & Permaculture Institutes
Stanford Creative Commons
Stanford Digital Visions, Eric Sundelof
Stanford Encyclopedia of Philosophy
Uplift Academy, Tom Munnecke
Wednesday, October 25, 2006 - 05:08 PM
---

"Information Wants To Be Free. Information also wants to be expensive..."
-StewBrand, The First Hackers' Conference, circa 1984
"At some level, the expression does carry the moral judgement that
"Information should be free": the idea that access to information and
knowledge should not necessitate a class war,
that such access is a basic human right,
and, as technology improves, the whole of humanity
should be able to partake in its gifts and services."
- Wikipedia, circa 2006
(All text is available under the terms of
the GNU Free Documentation License)


From MURL Seminar Archive, Stanford, CA

--- circa 2003 ---
From Counterculture To Cyberculture: How The Whole
Earth Catalog Brought Us "Virtual Community."
VIDEO *

--- circa 2005 ---
Where the Counterculture Met the New Economy: Revisiting
the WELL and the Origins of Virtual Community.

--- circa 2006 ---
From Counterculture to Cyberculture: StewBrand, the Whole
Earth Network and the Rise of Digital Utopianism.
INTRO | EXCERPT **

Synchronisticly, Worldchanging: The Book is being made available NOW!



--- circa late 2006 ---
From The Legacy of the Whole Earth Catalog


Stanford University Libraries & Department of Communication
INVITE | VIDEO

"Leading a Double Life" 10/25/2006
From the Berkman Center at Harvard University.
Their mission is to explore and understand cyberspace,
its development, dynamics, norms, standards,
and need or lack thereof for laws and sanctions.
They are a research center, premised on the observation
that what we seek to learn is not already recorded.
Their method is to build out into cyberspace,
record data as we go, self-study, and publish.
Their mode is entrepreneurial nonprofit.
Presents:
From Counterculture to Cyberculture:
The Rise of Digital Utopianism
MP3 AUDIO | MP4 VIDEO


By Fred Turner [FredTurner]
Department of Communication, Stanford University

--- circa 2007 ---
University of California at Berkeley, School of Information
Howard Rheingold/Qiang Xiao
Participatory Media / Collective Action
Part I: Participatory Media and Theory of Networks
Part II: Communication, Media and Cyberpower
Part III: Networked Activism
"...Instructors and students will discuss finalizing the wiki
we have contructed over the previous ten weeks and publishing it
as a public resource on collective action and participatory media.
We'll discuss how to maintain and grow this resource in the future.
We will speculate about future possibilities, given the technologies,
social forces, and cultural trends discussed during previous weeks,
and about ways in which media can be used to strengthen democracy,
advance human freedom and dignity, and enable sustainable development."

*NEW*
The National Autonomous University of Mexico
Cyberculture and Cybercultur@</b>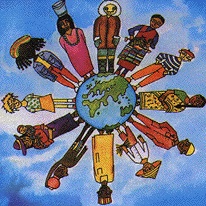 "emphasize three directions of meaning
from the elements that compose the neologism:
the Greek prefix "Κψβερ" (cyber),
the Latin word "cultur",
and I will take analogically
the spiral form of the sign "@"...
"cybercultur@"
- Jorge A. González, Professor, Latin American Media
Universidad Nacional Autónoma de México
FlowTV, Vol.5, April 20, 2007

* Video is from The Stanford Center for Professional Development (SCPD) fills the career-long educational needs of today's best talent in engineering, science, and technology, regardless of time or distance.

** Introduction and Excerpt from the University of Chicago Press

*NEW* from tags at MediaBerkman: Berkman Center for Internet & Society Podcast [Harvard]

---
From CounterCulture to CyberCulture to WorldChanging to Customized Courses... news @ infinitum [[UPDATED]] | Log-in or register a new user account | 0 Comments
Comments are statements made by the person that posted them.
They do not necessarily represent the opinions of the site editor.